There is no love sincerer than the love of food," George Bernard Shaw said. Judging by the number of amazing dishes out there, he was right.
But which are the tastiest? Which are the best foods? And what are destinations that serve them?
1.Buttered popcorn, United States
Corn — the workhorse of the industrial world — is best when its sweet variety is fried up with lashings of butter till it bursts and then snarfed in greasy fistfuls while watching Netflix late at night.
Masala dosa, India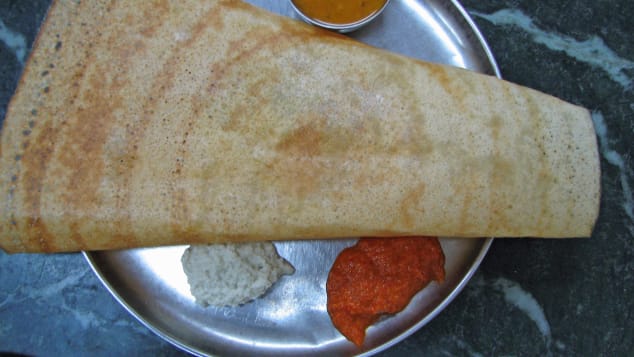 A crispy, rice-batter crepe encases a spicy mix of mashed potato, which is then dipped in coconut chutney, pickles, tomato-and-lentil-based sauces and other condiments. It's a fantastic breakfast food that'll keep you going till lunch, when you'll probably come back for another.
 Potato chips, United Kingdom
It's unclear when and where the potato chip was born — US legend has it that they were invented in New York in 1853, but the earliest known recipe for "Potatoes Fried in Slices or Shavings" appears in a bestselling 1817 cookbook by Englishman William Kitchiner.
Whatever the case, they're now one of the world's most child-friendly and best foods. But think of them this way — if a single chip cost, say, $5, it'd be a far greater (and more popular) delicacy than caviar, a prize worth fighting wars over.
 Seafood paella, Spain
The sea is lapping just by your feet, a warm breeze whips the tablecloth around your legs and a steamy pan of paella sits in front of you. Shrimp, lobster, mussels and cuttlefish combine with white rice and various herbs, oil and salt in this Valencian dish to send you immediately into holiday mode. Though if you have it in Spain, you're probably there already.
 Som tam, Thailand
To prepare
Thailand
's most famous salad, pound garlic and chilies with a mortar and pestle. Toss in tamarind juice, fish sauce, peanuts, dried shrimp, tomatoes, lime juice, sugar cane paste, string beans and a handful of grated green papaya. Grab a side of sticky rice. Variations include those made with crab (som tam boo) and fermented fish sauce (som tam plah lah), but none matches the flavor and simple beauty of the original.
Marzipan, Germany
Don't be fooled by cheap imitations, which use soy paste or almond essence. The real stuff, which uses nothing but ground almonds with sugar, is so good, you'll eat a whole bar of it, feel sick, and still find yourself toying with the wrapper on bar number two.
Chicken parm, Australia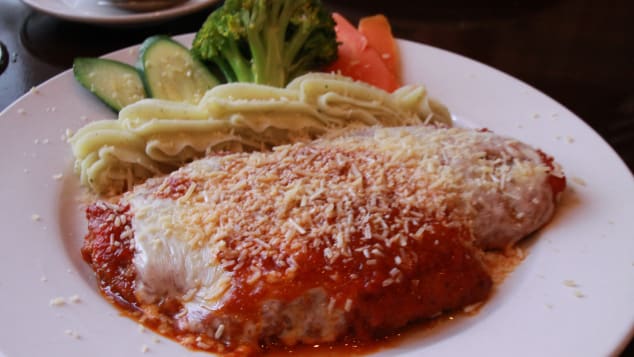 Melted Parmesan and mozzarella cheese, and a peppery, garlicky tomato sauce drizzled over the top of a chicken fillet — Aussie pub-goers claim this ostensibly Italian dish as their own. Since they make it so well, there's no point in arguing.