Fun fact: As soon as January rolls around, women are bombarded on the TV or Internet with diet messages every three seconds. In January last year, the word "diet" was used nearly 870,000 times across social media channels, according to an audit performed by Lean Cuisine. That's a lot.
Thirty-eight percent of people have health and weight loss goals in January and they're ready to try something new — so long as it works. But there's one key thing to remember: There is no one-diet-fits-all plan (though that would make things easy). You have to find one that fits your lifestyle so you actually stick to it. With that in mind, here are the top diet plans that actually get results. All you have to do is pick one…and grab a fork.
WHOLE30 DIET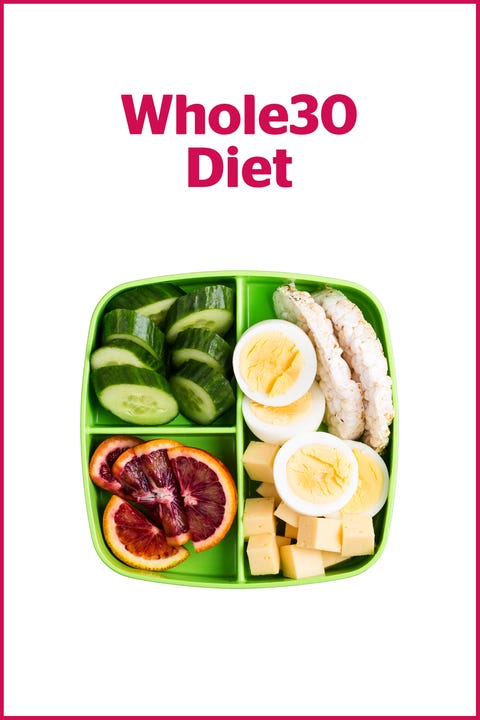 Whole30 is super popular, and if you've been having digestive issues, it's an especially good one to try. Because you mostly only eat veggies and protein for 30 days — and cut out common problem foods like alcohol, sugar, dairy, and some nuts — you can figure out what you body likes (and doesn't!) as you slowly introduce them back into your diet.
MACROBIOTIC DIET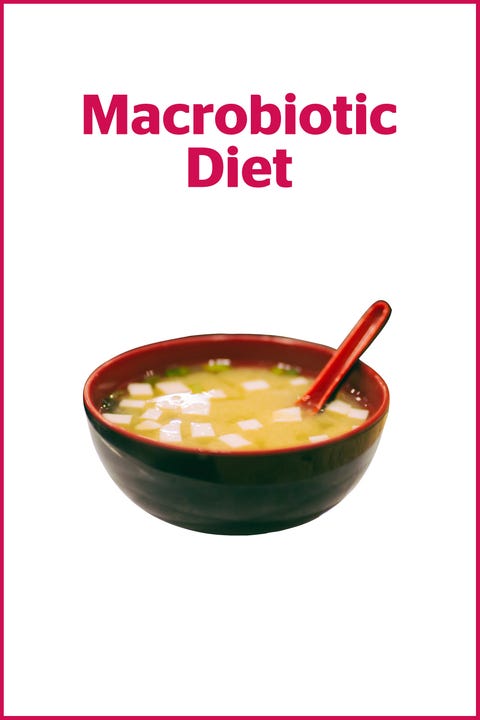 The macrobiotic style of eating has roots in Japan, but it's becoming popular around the world for a good reason: The primarily plant-based diet full of fruits, veggies, whole grains, and small amounts of fish could help ward off everything from heart disease and diabetes to cancer — mostly because you're not eating sugar, processed food, or a ton of animal products.
KETOGENIC DIET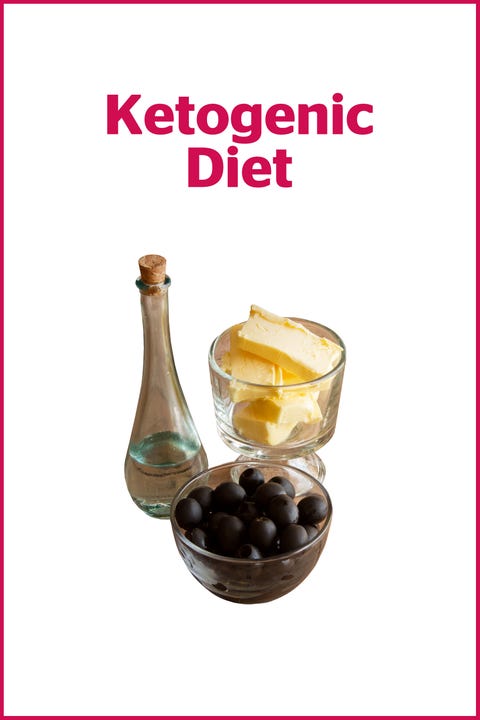 The high-fat, low-carb ketogenic diet isn't just touted as a way to help you lose weight; research has also shown that it may be an effective tool for keeping your mental health in check. Laboratory rats fed ketogenic diets — which consist of lots of fish, natural fats, plenty of vegetables, and very few starchy, high-carbohydrate foods — showed improvements in their depression, anxiety, and ADHD.
WILD DIET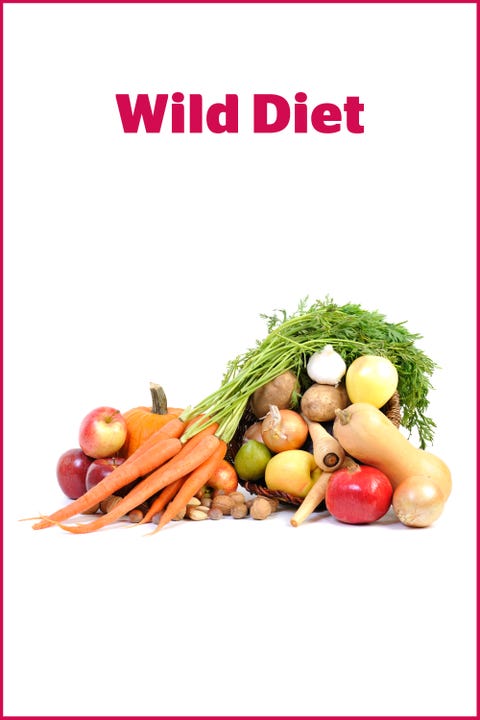 The concept behind this diet is pretty simple: ditch all processed foods for bites that come just as nature made them. Proponents of the plan dig in to foods like wild salmon, fresh veggies, local eggs and, of course, chocolate (because what is life without chocolate?). Abel James is the creator of these nutrition guidelines, and he promises that if you avoid artificial ingredients you'll be able to "feast all day, yet stay lean and healthy."
TACO DIET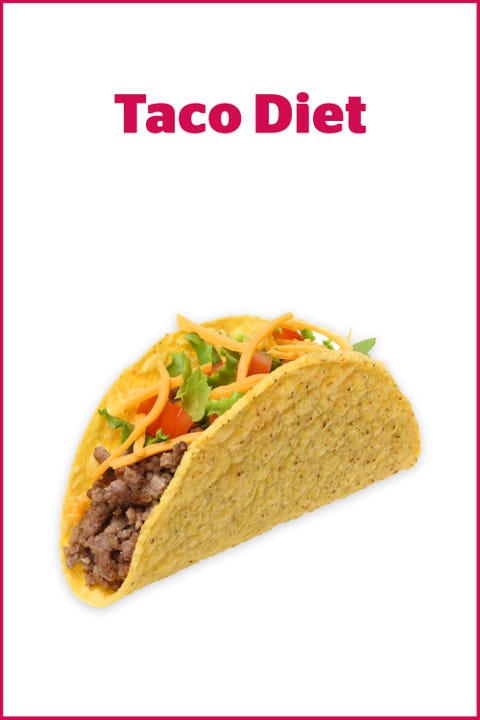 Tacos all day every day? Yes please. The Taco Cleanse promises weight loss from eating one of your favorite foods exclusively, and you can actually get a decent amount of nutritional variety because, well, you can put anything in a taco. It's only supposed to last for 30 days — though going at it for only a week is cool, too — and that's why this diet can help you hit a reset button (you shouldn't be using it as a full-time nutrition plan.) Plus, a lot of the recipes are actually vegan, so you'll typically be reaching for healthy ingredients over processed ones.