We love to write about food and drink. We love to celebrate the good stuff and lambaste the bad.
This is our take on some of the best food cultures and destinations, but of course it's subjective.
United States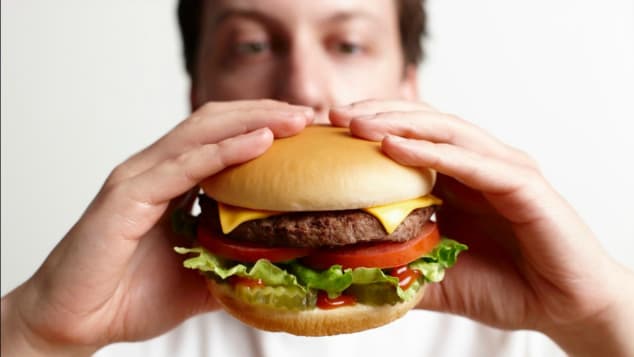 This may be because most of the popular foods in the USA originate in some other country. The pizza slice is Italian. Fries are Belgium or Dutch. Hamburgers and frankfurters? Likely German. But in the kitchens of the United States, they have been improved and added to, to become global icons for food lovers everywhere.
Don't neglect the homegrown American dishes either.
There's the traditional stuff such as clam chowder, key lime pie and Cobb salad, and most importantly the locavore movement of modern American food started by Alice Waters. This promotion of eco-awareness in food culture is carried on today by Michelle Obama.
Yum
Cheeseburger — a perfect example of making good things greater.
Chocolate chip cookie — the world would be a little less habitable without this Americana classic.
Dumb
All overly processed foods such as Twinkies, Hostess cakes and KFC.
9. Mexico
If you were only allowed to eat the food of one country the rest of your life, it would be smart to make it Mexico. The cuisine of the Mesoamerican country has a little bit of everything — you'll never get bored.
Amongst the enchiladas and the tacos and the helados and the quesadillas you'll find the zestiness of Greek salads and the richness of an Indian curry; the heat of Thai food and the use-your-hands snackiness of tapas. It is also central station for nutritional superfoods. All that avocado, tomato, lime and garlic with beans and chocolates and chilies to boot, is rich with antioxidants and good healthful things. It doesn't taste healthy though. It tastes like a fiesta in your mouth.
Yum
Mole — ancient sauce made of chili peppers, spices, chocolate and magic incantations.
Tacos al pastor — the spit-roast pork taco, a blend of the pre- and post-Colombian.
Tamales — an ancient Mayan food of masa cooked in a leaf wrapping.
Dumb
Tostadas — basically the same as a taco or burrito but served in a crispy fried tortilla which breaks into pieces as soon as you bite into it. Impossible to eat.
 Thailand
Open for more than eight decades, old school Bangkok cafe On Lok Yun — located at 72 Charoen Krung Road — is a local institution. Video by Black Buddha
Street eats are a Thai attraction. Flip through a Thai cook book and you'll be hard pressed to find an ingredient list that doesn't run a page long. The combination of so many herbs and spices in each dish produces complex flavors that somehow come together like orchestral music. Thais fit spicy, sour, salty, sweet, chewy, crunchy and slippery into one dish.
With influences from China, Malaysia, Indonesia, Myanmar and a royal culinary tradition, Thai cuisine is the best of many worlds. The best part about eating Thai food in Thailand though is the hospitality. Sun, beach, service with a smile and a plastic bag full of som tam — that's the good life.
Yum
Tom yam kung — a rave party for the mouth. The floral notes of lemongrass, the earthy galangal, freshness of kaffir lime leaves and the heat of the chilies.
Massaman curry — a Thai curry with Islamic roots. Topped our list of the world's 50 most delicious foods.
Som tam — the popular green papaya salad is sour, extra spicy, sweet and salty. It's the best of Thai tastes.
Dumb
Pla som — a fermented fish eaten uncooked is popular in Lawa and reported to be responsible for bile duct cancer.
 Greece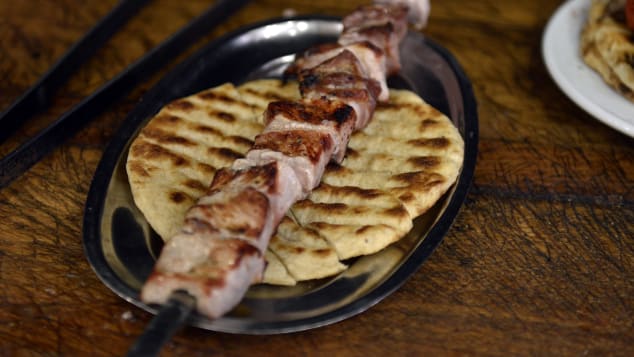 Traveling and eating in Greece feels like a glossy magazine spread come to life, but without the Photoshopping. Like the blue seas and white buildings, the kalamata olives, feta cheese, the colorful salads and roast meats are all postcard perfect by default.
The secret? Lashings of glistening olive oil. Gift of the gods, olive oil is arguably Greece's greatest export, influencing the way people around the world think about food and nutritional health. Eating in Greece is also a way of consuming history. A bite of dolma or a slurp of lentil soup gives a small taste of life in ancient Greece, when they were invented.
Yum
Olive oil — drizzled on other food, or soaked up by bread, is almost as varied as wine in its flavors.
Spanakopita — makes spinach palatable with its feta cheese mixture and flaky pastry cover.
Gyros — late-night drunk eating wouldn't be the same without the pita bread sandwich of roast meat and tzatziki.
Dumb
Lachanorizo — basically cabbage and onion cooked to death then mixed with rice. Filling, but one-dimensional.
 India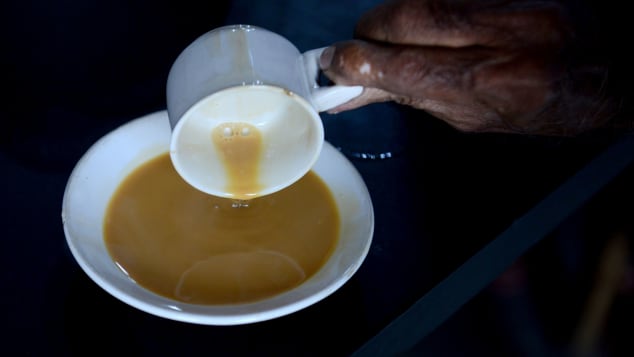 When a cuisine uses spices in such abundance that the meat and vegetables seem like an afterthought, you know you're dealing with cooks dedicated to flavor. There are no rules for spice usage as long as it results in something delicious. The same spice can add zest to savory and sweet dishes, or can sometimes be eaten on its own — fennel seed is enjoyed as a breath-freshening digestive aid at the end of meals.
And any country that manages to make vegetarian food taste consistently great certainly deserves some kind of Nobel prize. The regional varieties are vast. There's Goa's seafood, there's the wazwan of Kashmir and there's the coconutty richness of Kerala.
Yum
Dal — India has managed to make boiled lentils exciting.
Dosa — a pancake filled with anything from cheese to spicy vegetables, perfect for lunch or dinner.
Chai — not everyone likes coffee and not everyone likes plain tea, but it's hard to resist chai.
Dumb
Balti chicken — an invention for the British palate, should probably have died out with colonialism.